Video Surveillance Solutions
Protect your business's physical location with feature-rich, internet-powered security cameras
Although the news is filled with new developments in cybercrime, property crime isn't going anywhere. To protect your business from theft, vandalism, and even malicious lawsuits, you need a robust physical security system in addition to cybersecurity tools. Video surveillance has come a long way since CCTV, and feature-rich, enterprise-grade IP surveillance systems are now affordable for everyone.
High Tide Solutions offers a wide variety of video surveillance systems that utilize wireless, cloud-connected cameras that see better and farther than ever. We offer cameras with advanced features, such as built-in motion detection and the ability to stream feeds to your mobile device in real time. Our knowledgeable security technicians will assist you with determining the right video surveillance system for your workspace, install it swiftly and seamlessly into your network, and provide ongoing maintenance and update services as needed.
Partner with HTS for your business's physical security, and you can protect your assets with advanced internet-powered video surveillance for a small-business price.
Our video surveillance systems include advanced features such as: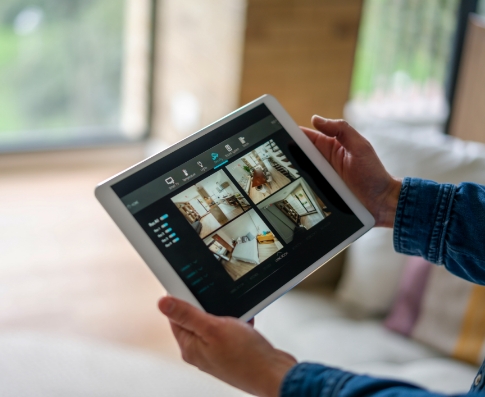 From your virtual cloud infrastructure to the cables in your office, High Tide's services optimize every component of your IT systems
IT Strategy and Consulting
Backup and Disaster Recovery
Structured Cabling Services