Let HTS optimize and secure your business's video conferencing so you can thrive in the new normal
It's no surprise that video conferencing has become critically important for businesses of all sizes and industries, regardless of location. For many businesses, it is the only way for employees and partners to communicate, and it has exploded in popularity as a method of service delivery. But as the importance of video conferencing increases, so too does the need to perform this function smoothly and securely. With the glut of software options available and new security threats being discovered constantly, it can be easy to become overwhelmed or make the wrong choice for your business, but HTS can help.
Our technicians will analyze your needs and current IT infrastructure to determine what (if any) additional hardware you need and which software will best meet your requirements without exposing you to increased risk. With guidance and cutting-edge video conferencing solutions from HTS, you can improve communication between remote employees, deliver services in new and exciting ways, and show partners and clients that your business is thriving in the new normal.
Eliminate poor-quality calls, security risks, and connectivity issues with video conferencing solutions from HTS.
Video conferencing from High Tide Solutions gives your business: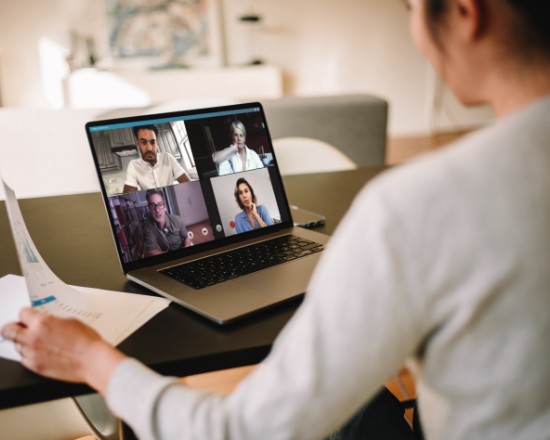 From your virtual cloud infrastructure to the cables in your office, High Tide's services optimize every component of your IT systems
IT Strategy and Consulting
Backup and Disaster Recovery
Structured Cabling Services