Structured Cabling Services
Expert design and installation for long-term efficiency and safety
Building a new workplace? Want to start off on the right foot and avoid excess costs and safety risks down the road? The long-term stability and efficiency of your workplace starts with the right structured cabling infrastructure. Poorly designed cable infrastructures increase unnecessary expenses, reduce efficiency, and increase risk of injury, and these problems get exponentially worse over time. If you don't want to go through the expensive hassle of remodeling your office shortly after it is built, you need High Tide's structured cabling services.
Our network design team will create and implement an elegant cabling solution that meets the needs of your new workspace and maintains its performance for years to come. If you want to ensure continuous high performance and minimal risk, we also offer network rewire and cable management services. We'll redo any sub-par cabling, and provide ongoing maintenance and management that prevents your office from becoming a cluttered safety risk. You'll enjoy an organized system that will facilitate better performance, easier hardware (un)installations, and reduced operating costs.
Don't expose yourself to the risks of costly network outages or electrical fires. Let our expert technicians install your new network for you, and enjoy long-term efficiency, stability, and safety.
Our in-house technicians provide high-quality cabling design and installation, including: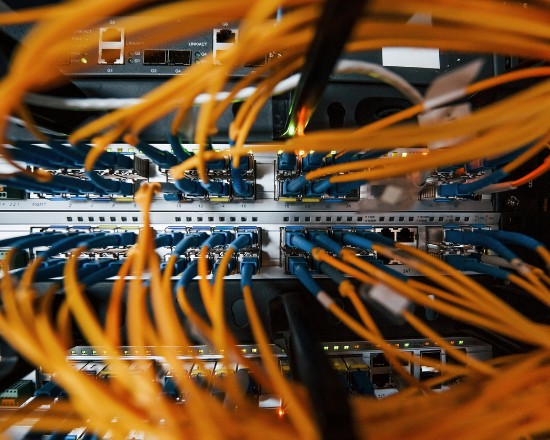 From your virtual cloud infrastructure to the cables in your office, High Tide's services optimize every component of your IT systems
IT Strategy and Consulting
Backup and Disaster Recovery
Structured Cabling Services