Let HTS help you transition to a customized cloud infrastructure, and get ahead of your competitors
Imagine having all your critical data stored in the cloud. Not only will you save office space, but with all your data elevated, you can increase accessibility, boost collaboration, and work from anywhere at any time. Together, these advantages will enable you to achieve even greater productivity than ever before. This may sound too good to be true, but the experienced cloud specialists at High Tide Solutions offer all this and much more. 
Businesses today need to work smart to remain competitive. Efficiency, accessibility, and productivity are key to staying ahead of the game, and with cloud solutions from HTS, you can rest assured knowing these goals are easily within reach. Partner with us to manage your cloud systems, and you'll have cutting-edge cloud infrastructure to support your business and a team of certified technicians to keep it running optimally for you.
Cloud solutions from HTS help you get more work done in less time, all while reducing capital costs and spending on technology infrastructure.
Cloud solutions from HTS give you: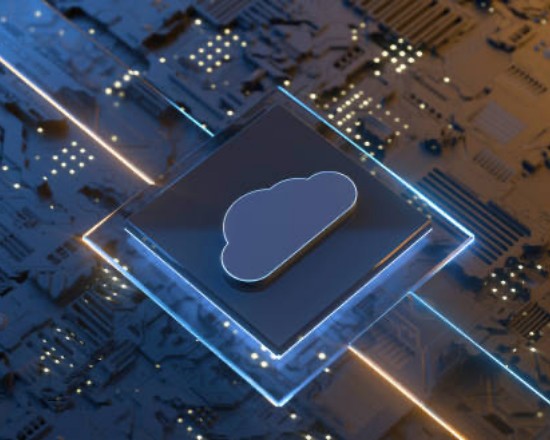 Need custom cloud solutions and architecture? Want to save money and improve flexibility?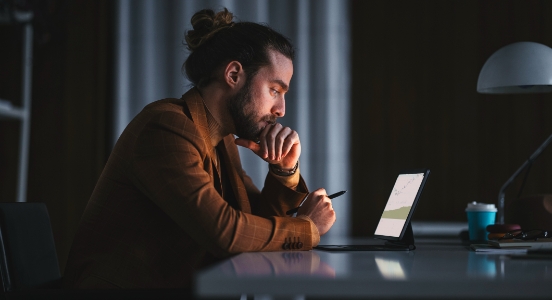 The Microsoft Azure cloud platform is a highly secure and powerful tool that enables businesses to create custom apps, integrations, and infrastructure. There is a massive library of official and third-party apps that enable businesses to create software solutions customized to their unique problems. High Tide's cloud services team will not only identify the Azure solutions that benefit your business the most, but also customize them based on your needs and ensure they stay secure and up to date. Instead of searching for the software and infrastructure your business needs, we'll create them for you.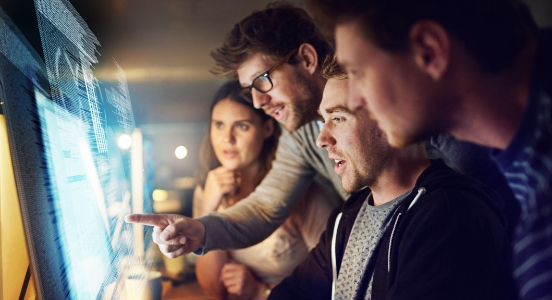 In the age of cloud computing, you need to work uninterrupted no matter your location or the device you are using if you want to compete, and our virtual desktops can help. Instead of storing your apps, data, and settings on your work computer, you can simply connect to your virtual desktop on any device, from anywhere with an internet connection. Everything is stored on secure cloud servers, so you can pick up right where you left off and never miss a beat. And as an added bonus, the efficiency and centralization of virtual desktops means you can reduce your hardware requirements, thereby lowering your costs.
From your virtual cloud infrastructure to the cables in your office, High Tide's services optimize every component of your IT systems
IT Strategy and Consulting
Backup and Disaster Recovery
Structured Cabling Services