Let HTS manage your IT for you, and get optimal performance without lifting a finger
Your business technology can be a vital component of your operations, but if it is working at less than peak performance you aren't getting maximum ROI. Worse, if your IT is inefficient and unoptimized, you lose money from reduced productivity and unnecessary costs. But with HTS's Managed IT services, you can enjoy the improved productivity, stability, and profitability that comes from always-optimized business technology without the hassles and high costs.
Our team of certified technicians will manage every aspect of your business IT for you, so your staff can stop wasting time and money struggling with technology problems. Your systems will perform as efficiently and securely as possible with little to no effort from you, so you can put your focus back on managing and growing your organization. We'll ensure your software is always up to date, your cybersecurity posture is strong, your documents and data are secure and available, your staff is free from IT stress, and much more, all for less than the cost of hiring a single additional employee.
By improving your organization's productivity, efficiency, and security across the board, HTS's Managed IT Services end up paying for themselves many times over.
Our Managed IT Services package includes management and maintenance of your: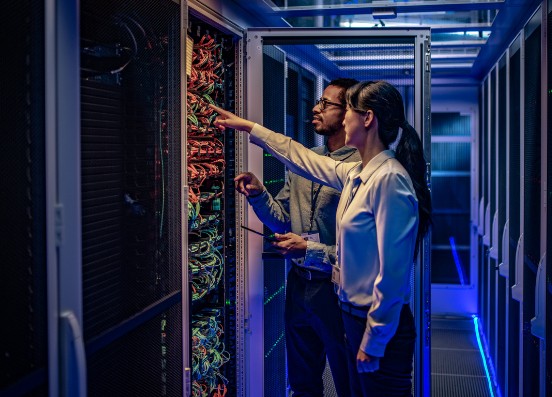 From your virtual cloud infrastructure to the cables in your office, High Tide's services optimize every component of your IT systems
IT Strategy and Consulting
Backup and Disaster Recovery
Structured Cabling Services