*Please note that we do not offer residential service at this time
Get the fastest internet speeds in the Virgin Islands
Fast, reliable internet service is essential for your business operations, and with HTS's high-speed internet service for the US Virgin Islands, your organization is guaranteed a fast and stable connection that is always on. A faster and more stable internet connection accelerates access to information, cuts time required for file transfers, increases employee productivity, and facilitates smoother customer communications. In today's global economy, US Virgin Islands businesses, in particular, need an internet service provider that can deliver the bandwidth they need and the support they can rely on, and there's no better choice than High Tide Solutions.
Our High-Speed Internet Service Offers:
Low latency

Rapid service provisioning

Fiber to the premises "FTTP"

Availability targeted at 99.99% or better

Symmetrical bandwidth from 10 Mbps to 1 Gbps

Managed services (MPLS, VPN, Metro Ethernet)
High Tide Solutions leverages the power of a next-generation fiber optic network infrastructure, allowing us to deliver the fastest internet speeds in the US Virgin Islands.
The Benefits of High-Speed Internet Access from High Tide Solutions Include: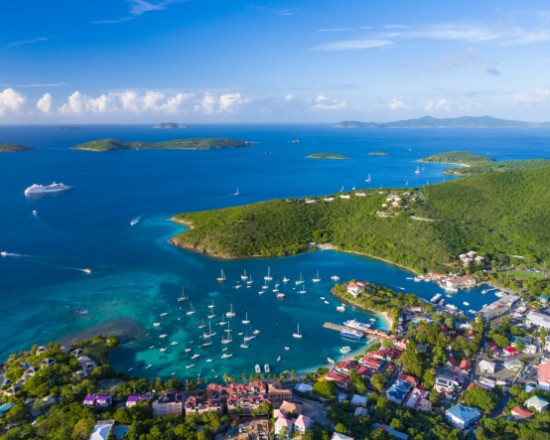 From your virtual cloud infrastructure to the cables in your office, High Tide's services optimize every component of your IT systems
IT Strategy and Consulting
Backup and Disaster Recovery
Structured Cabling Services